---
---
2020 National Falls Prevention
Awareness Week
Was September 21st - 25th
More information at: NCOA.org
** Click here to check out Fall Prevention online lessons

and tips from

Central Ohio Primary Care

**
---
Instructional Fearless Falling videos from the Central Ohio Primary Care presentation:
How to Prevent Falls How to Fall Safely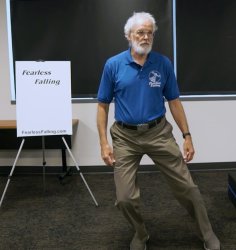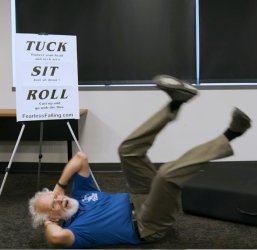 -- Click on pictures for YouTube videos --
Videos courtesy of Andrew Brantley, Central Ohio Primary Care
---
Flourish Franklin County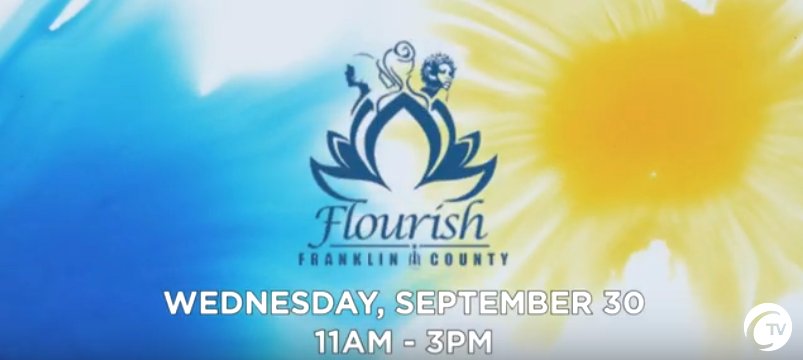 This was a virtual Senior Fair broadcast locally on 9-30-2020.
To see the full event on YouTube, Click the picture above.
The 30 minute Fearless Falling presentation starts at 52:34 and ends at 1:25:00.


Thanks to Janet Caldwell, Franklin County Office on Aging
280 East Broad Street, Room 300, Columbus, Ohio 43215-4527
Tel: 614-525-5230 http://www.officeonaging.org/
Production by Columbus City Television, CTV
---
** Check out our newest online lessons and tips for instructors. **
---
WOSU All Sides show: June Interview
with Fearless Falling Instructor
Mike Grigsby
June 12th, 2019
---
Saturday, September 22nd, 2018, was national
---
All Sides with Ann Fisher -- January 10th, 2018 Interview
---
New York Times article, Jan. 2nd, 2018 on Dutch fall prevention programs:

Afraid of Falling? For Older Adults, the Dutch Have a Cure

https://www.nytimes.com/2018/01/02/world/europe/netherlands-falling-elderly.html
---
---